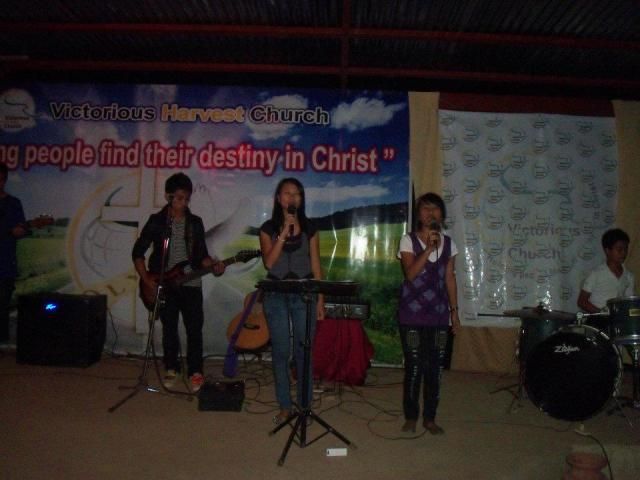 In our music team, we do have a lot of back up singers. However, not all of them are singing in front of the stage. Every week, during our church Sunday service, they have a scheduled back up singers who will sing during that week. We always have a our band rehearsal before we do our actual stage performance. When we have a new song that needs to be rehearsed,we familiarize its tune and melody first. It is a must specially for the back up singers since it requires plenty of observation and practice.
Did you know that they are the ones that makes the lead vocals sounds even better? Its quite challenging at first, but if you want to be one of the back up vocals, you need to listen to the band play in order to fully support and back them up. Listening and watching them will make you familiar with their style and you can jump right in.You have to sound as part of the main voice. Blend in and harmonize it.The lead vocalist and backup vocalist must produce a smooth sound.Once you're able to harmonize effectively, you can start working on blending in with the lead vocalist during songs.
Proper phrasing too is a big part of being a successful backup vocalist. You have to sound a lot like the lead singer in order to blend in. You can do this by matching the lead singer's phrasing.As you can see, there's more to being a backup vocalist than meets the ear. Just take your time and practice as much as you can. Remember that your voice is an instrument that helps the band produce beautiful music.