It's time for that gig, the one you booked months ago. The day is here and you are ready to rock. Don't make the mistake of not making the most out of this big gig. You don't want to just focus on playing a good show, which is of course the most important thing at the end of the day.But it's not that important if people aren't there or if people don't have a way of staying in touch with you after. So if you really want to maximize the benefit to your band for this big gig, there is a lot of preparation you need to do to make sure you don't waste the opportunity.
1. Promotion and more Promotion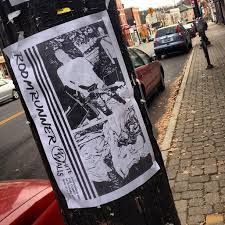 A lot of bands these days waste gigs by not properly promoting. A lot will now just make a Facebook event page and then invite all their friends and be done with it. Unfortunately, many people ignore Facebook invites, or will get the invitation too far in advance and won't think to make a note of the date. You have to make the event page, but you also have to contact all local media. You still also have to put fliers up around town. It's the most important thing and people and bands are starting to let that simple and cheap way to promote fall by the wayside.
2. Arrive as a Band
So you're a local band not on tour, and you all are going to drive to the gig separately. That's no way to make a cool impression. You'll look like a bunch of hacks who are just doing music as a hobby while working at the local record shop. Don't do that. Image is important. Go to a place like www.avonrents.com and rent yourself a bad ol' van, and show up to the gig in style, like you mean it. That site, http://www.avonrents.com, is cheap and good, and will get you that van that you've always wanted. Nothing beats rolling up to the club and unloading your band and gear as one. Shows you mean business and people will notice. Oh, the band is here, will say the ladies.
3. Allow the new Fans to Find You
You need to able to be found online after the gig. If someone sees your show, loves it, but has no idea how to find you, you will miss out on attaining these fans. One great move is to make sure your band's name is on the bass drum – not only is it cool at the time, but people are always taking photos of the band and uploading them and when you see the name in the picture it'll be easy to remember who you saw. This is a small move that is super easy to do – people will see the photo and be easily able to tell who is in the picture, and friends who weren't even there can find you because your band's name is right there, for all eyes to see.